Get The Highest Commission, Up To $17 Per LOT!
Sign Up As An APX Prime Partner IB.
At APX Prime, We Really Know What Are The IB's Need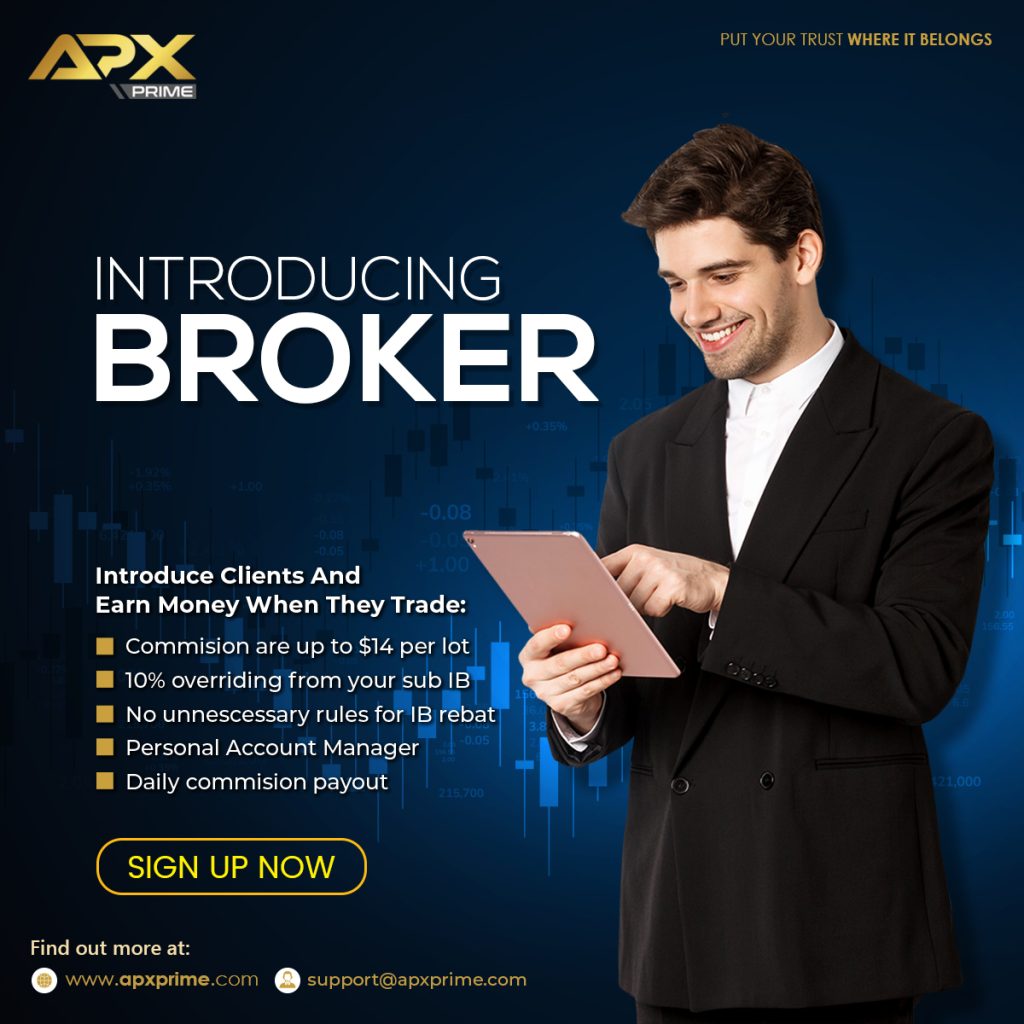 Step To Be An Introducing Broker At APX Prime
Become An IB Partner With APX Prime Now
Subscribe to our Newsletter
Risk Warning : Trading Forex and CFD's a high level of risk since leverage can work both to your advantage and disadvantage. You should not invest more than you can afford to lose and should ensure that you are fully understand the risk involved. Trading leveraged products may not be suitable for all investors. Before trading, you need to ensure your level of experience, investment objectives and get financial advice if necessary. We cannot and will not be liable for any loss or damage arising.